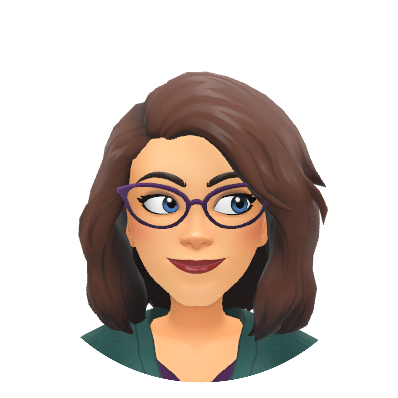 Who am I?
I am a writer, storyteller, youth librarian, and Bookshop.org affiliate. So clearly, I love stories!–and I love to connect other people with stories that they will love, whether or not said stories match my personal taste.
My Taste in Stories:
I enjoy folktales and legends. I often enjoy children's books and young adult books as much as–or more than–grown-up books. But my favorite grown-up books tend to be somewhere near the intersection of romance, mystery, and thriller/suspense. In middle grade and YA books, I particularly like fantasy and historical fiction. In all books, I want something that will make me laugh out loud, keep me on the edge of my seat, immerse me in a world, and surround me with characters I want to hang out with all day long.
For the purposes of this blog, while I tend to drift toward books I think I'll like, I aim to write reviews that will connect readers with the books they'll like. I'm not here to make good/bad evaluations. I'm here to give you a sense of what the book is really about and who might want to give it a read. (But full disclosure, you'll probably get a sense of my favorites based on the "height" of my recommendation and the number of exclamation points I use.)
My Retail affiliations:
Bookshop.org is an online bookseller that gives 75% of its profits to independent bookstores, authors, and reviewers. When you purchase through an affiliate like me, Bookshop.org gives 10% of your purchase price to independent booksellers in its network. Libro.fm operates on a similar model for audiobooks, sharing profits from each sale with a specific independent bookstore that customers select to support. As an affiliate, I receive a commission when people buy books by clicking through links on my blog or browsing my shop at bookshop.org/shop/susanthelibrarian. I use proceeds from my commissions to cover the operating costs of this blog.
For my first decade of blogging, I never used affiliate links—or any purchase links at all. Online retailers like Amazon siphon business from independent booksellers, and I can't link to local booksellers because you, my readers, live all over the world. So why did I become an affiliate of Bookshop.org and Libro.fm?
First, the pandemic has changed the market. Sales were already drifting away from brick-and-mortar stores toward online retailers, but the pandemic drastically accelerated that shift, and publishing industry insiders believe the change will be permanent.
Bookshop.org sees itself as a challenge to Amazon: an international online retailer where independent booksellers can easily host their own online retail space and where recommenders like me can point consumers. And every sale benefits independent booksellers. I believe in this mission and am proud to support it.
The second, crasser reason I have become an affiliate is that the costs of operating this blog have increased in recent years and commissions help defray those costs so I can keep the website up and running.
All that said…
Please do not see my affiliation with Bookshop.org and Libro.fm as a discouragement to shop directly at your local independent bookseller or to borrow from your local library. Everyone should use the public library, because we should all read more books than we can afford to buy.
Happy reading!