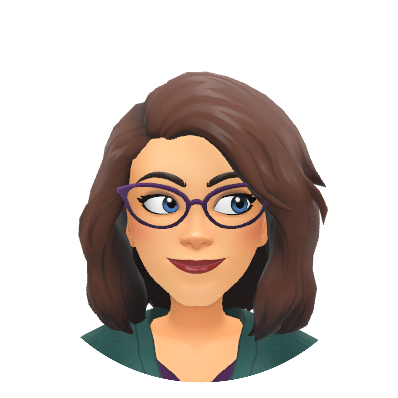 Who am I?
I am a writer, storyteller, and youth librarian. So clearly, I love stories!–and I love to connect other people with stories that they will love, whether or not said stories match my personal taste.
My Taste in Stories:
I enjoy folktales and legends. I often enjoy children's books and young adult books as much as–or more than–grown-up books. But my favorite grown-up books tend to be somewhere near the intersection of romance, mystery, and thriller/suspense. In middle grade and YA books, I particularly like fantasy and historical fiction. In all books, I want something that will make me laugh out loud, keep me on the edge of my seat, immerse me in a world, and surround me with characters I want to hang out with all day long.
My favorite books include Elizabeth Peters' AMELIA PEABODY MYSTERIES, Avi's THE TRUE CONFESSIONS OF CHARLOTTE DOYLE, Markus Zusak's THE BOOK THIEF, Rainbow Rowell's everything (but especially CARRY ON), and Neil Gaiman's everything (but especially THE GRAVEYARD BOOK and STARDUST).
For the purposes of this blog, while I tend to drift toward books I think I'll like, I aim to write reviews that will connect readers with the books they'll like. I'm not here to make good/bad evaluations. I'm here to give you a sense of what the book is really about and who might want to give it a read. (But full disclosure, you'll probably get a sense of my favorites based on the "height" of my recommendation and the number of exclamation points I use.)